Sports Betting Deposits - Fund Online Sportsbook Accounts
Bettors are well aware that they need to fund their accounts before they can bet on sports online. To do so, they must select a banking method and use it to transfer funds from their personal accounts to their sports betting accounts. US online sportsbooks offer several deposit methods to enable their US customers to safely and conveniently fund their online sportsbook accounts. Bettors can deposit using credit or debit cards, prepaid cards, wire transfers, and cashier's checks.
Keep reading to find a brief overview of the various deposit methods offered at online sports betting sites for USA players. Besides talking about the importance of knowing about payout methods too, we have urged US residents to find out more about pros and cons of US sportsbook banking methods on this website.
Sportsbook Deposit Methods for USA Players
US bettors have to deposit funds to start placing bets on their favorite sports events. Fortunately, USA online sportsbooks offer several safe, secure, and reliable banking methods such as credit and debit cards, prepaid cards, eWallets, bank wires, wire transfers, bank transfers, eChecks, checks, and others. US residents can choose the most convenient method to fund their online sports betting accounts.
VISA
Most Popular Way To Deposit Online; Success rates Can Vary By Site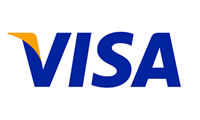 The most common banking method at online sports betting sites accepting US residents is Visa. Using Visa credit cards to fund online sportsbook accounts is easy and quick; besides, they have a high acceptance rate. Owing to the Unlawful Internet Gambling Enforcement Act (UIGEA) of 2006, US players might sometimes find it difficult to use their Visa credit cards to deposit funds into their online sportsbook accounts. US residents can learn more about Visa on this website.
American Express
Accepted At Many Reputable Online Sportsbooks

While Visa is the most popular banking method at online sportsbooks, the second most popular is American Express. Like Visa, it is a safe, quick, and reliable method. Besides, the customer care service at Amex is excellent. We have provided comprehensive information about Amex as a deposit method at this website.
MasterCard
Very Hard To Find; Works Instantly With High Success Rates

Though not as popular as Visa and Amex because of its low acceptance rate, several American online sportsbooks still accept deposits through MasterCard. Like Visa and Amex, MasterCard is a safe, reliable, and instantaneous banking method. US residents can learn more about the pros and cons of using MasterCard at this website.
Wire Transfer
Fees Typically Higher Than Normal But Very Safe + Secure

Though on the expensive side, wire transfers like Western Union are a quick, safe, and reliable banking method for US bettors. Residents can easily move funds from their bank accounts to their online sportsbook accounts through wire transfer. They only have to visit an online or land-based wire transfer outlet and transfer the cash, which becomes available in their online sportsbook accounts in half an hour. US players can learn more about using wire transfers to funding online sports betting accounts here.
Cashier's Checks + Money Orders
100% Success But Longer To Credit

US bettors who do not feel comfortable about using wire transfers or credit cards can deposit their funds using cashier's checks. In other words, they can simply send a cashier's check or a money order to their online sports betting site. Bettors must bear in mind that online sportsbooks that take USA players usually do not accept personal checks. More information is available on this website.
Debit + Bank Cards
Money Comes Out Of Your Bank Directly; 90% Success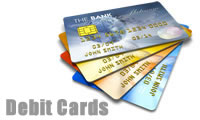 Using debit cards is safer than using credit cards because players cannot use more than what is available in their bank accounts for betting purposes. This helps them establish more control over their betting activities. A few of the legal betting websites usually pair Visa and MasterCard credit and debit card deposits in the same category but they are most commonly separated. Bettors are invited to learn more about using debit cards as a deposit option at this website.
Prepaid Cards + Gift Cards
Usually Need To Be International Cards

Using prepaid cards, like debit cards, is much more safer than using credit cards as players can use only the funds loaded into their prepaid cards for sports betting activities. This enables them to establish control over their betting habits and prevents them from going broke. Besides, depositing via prepaid cards is quick, easy, reliable, secure, and instantaneous. Bettors are urged to learn more about the advantages of using prepaid cards as a banking option on this page.
Know How You Are Going To Get Paid... It's pretty Important!!!
US bettors should not only become familiar with the various deposit options available at offshore sports betting sites, but also learn about the various payout options. Before signing up at an offshore online sportsbook, US bettors should find out if it has a reputation for processing payouts quickly. On this website, we recommend only those sportsbooks that have the fastest sportsbook withdrawal methods available. Besides, bettors should note that some deposit methods cannot be used as payout methods too.
We urge US bettors to learn more about which deposit options can also be used as withdrawal methods, about the advantages and disadvantages of various deposit and withdrawal methods, about the best banking methods for US residents, and much more at this website.